Minority Press
Scott, Aging Committee Members Hold Hearing on Combatting Fraud Against Seniors
Scott, Aging Committee Members Hold Hearing on Combatting Fraud Against Seniors
WASHINGTON – Today, U.S. Senate Special Committee on Aging Ranking Member Tim Scott (R-S.C.), along with Chairman Bob Casey (D-Pa.), held a hearing titled "Frauds, Scams and COVID-19: How Con Artists Have Targeted Older Americans During the Pandemic."

Since January of 2020, it is estimated that seniors have lost $100 million to COVID-related fraud. Throughout the hearing, Aging Committee members and witnesses examined how to equip seniors to protect themselves and their finances from these crimes.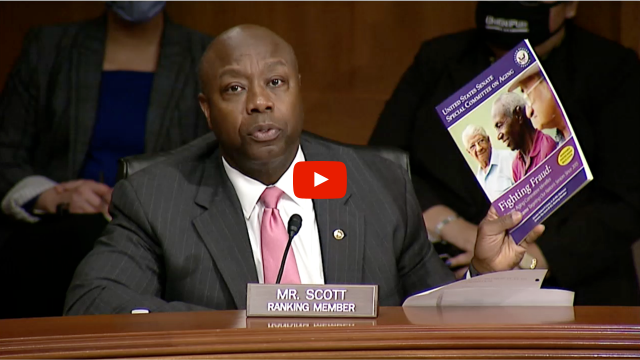 Click to watch Ranking Member Scott's opening remarks
RM Scott on the dangers of the romance scam ... "[Romance scams are] just deplorable, frankly, from my perspective. ... In 2020, romance scams reached $304 million in losses, a 50 percent increase from 2019. And what isn't common is the fact that in the middle of pandemic, seniors are isolated and lonely and may be more susceptible to this type of fraud and this type of scam."
RM Scott on the dangers of the grandparent scam ... "A constituent of mine from Columbia, South Carolina shared that she received a phone call from someone pretending to be her grandson. She did what most grandmothers would do—she called her grandson back and tried to verify that it was him and this car accident that supposedly he was in that required an immediate wire of money—$5,012. She wired [it] to criminal scammers when she could not get in touch with her grandson. Unfortunately, these types of frauds are very common. In 2020, the grandparent scam was the fifth most reported type to our committee's fraud hotline."
Providing testimony was Ms. Vee Daniel, president and CEO of the Better Business Bureau (BBB) of Upstate South Carolina: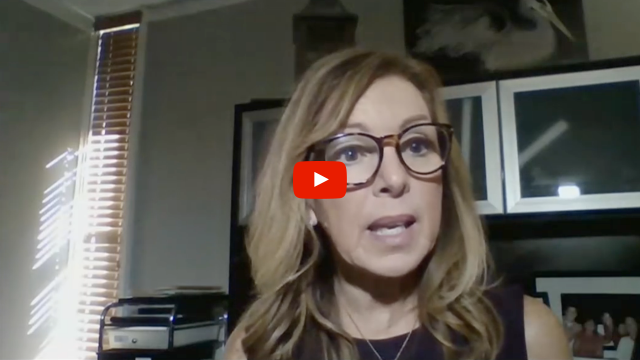 Click to watch witness Vee Daniel's testimony
Witness Vee Daniel on raising awareness ... "After a few weeks on the job [at the BBB], I received an invitation to come speak to a senior church group about the latest scams. ... I will never forget that day I spoke to those seniors and listened to their scam stories. It was heartbreaking. I learned to speak louder, ask questions, listen. The most important lesson was realizing education is the key to fighting senior fraud."
Witness Vee Daniel on COVID-related fraud ... "During the pandemic, we witnessed new scams that involved masks, non-FDA approved medical supplies, immunity boosting products, and equipment through online purchases related to COVID-19. We have also seen fake websites, phishing emails that involved stimulus checks, price gouging, scammers impersonating government agencies like Medicare, and promoting fake vaccines. We have also seen an increase in romance scams during COVID. BBBs across the country rallied together to put out fraud prevention messages, and we did thousands of media interviews to try to warn consumers about all COVID-related scams we were seeing."
###