WASHINGTON – This week, U.S. Senate Special Committee on Aging Ranking Member Tim Scott (R-S.C.), along with Chairman Bob Casey (D-Pa.), held a hearing titled "Improving Care Experiences for People with both Medicare and Medicaid." Throughout the hearing, Aging Committee members and witnesses examined the challenges people with both Medicare and Medicaid face in navigating two distinct health care programs.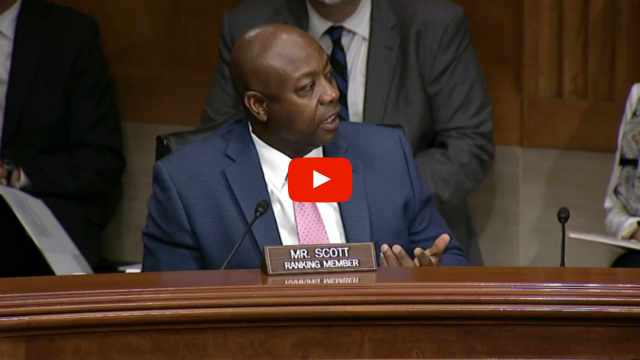 Click to watch Sen. Scott's opening remarks
On the need for coordination between Medicare and Medicaid … "One of the reasons why this legislation is so important is because we have nearly 12 million Americans and 150,000 South Carolinians who are dual eligible. … And if you think about Medicare, [it is] a national program run from the federal government, [while] Medicaid [is] essentially a federal program but run from the state government. And so getting those two to work together is not as easy as it should be. Anything that we can do in the direction of making that happen is going to be in the best interest of the seniors across this nation and certainly the seniors in South Carolina that I know and love so much."
On his work to improve care for dual eligible individuals … "To help states further improve coverage, I have introduced legislation to provide further assistance to state Medicaid agencies to help integrate coverage. It creates a $100 million grant for states to improve care coordination for their dually eligible population. States can use the funds to hire personnel that have experience with the Medicare program or train existing personnel or help beneficiaries with the enrollment process. Initial studies have shown that integrated care improves health outcomes such as decreased rates of hospitalization and readmissions."
Speaking on the witness panel was Eunice Medina, chief of staff for the South Carolina Department of Health & Human Services.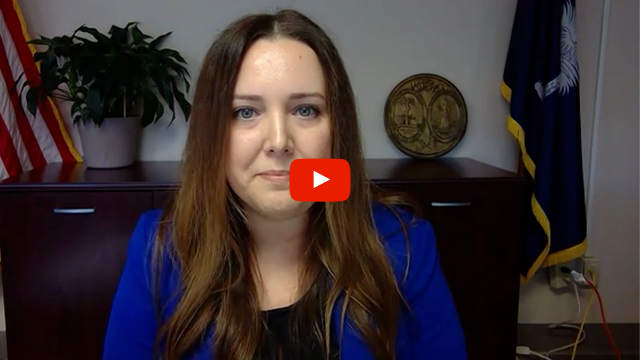 Click to watch Eunice Medina's testimony
On lessons she has learned from South Carolina's dual demonstration program … "In 2015, our state chose to participate in the federal dual demonstration program to evaluate opportunities for integrated care for seniors. … We have found that in cases where a beneficiary didn't need home and community-based services (HCBS), they typically utilized three services that Medicare only covers a limited amount of, if at all: home health, durable medical equipment, and behavioral health. Access to these services through our dual demonstration program has delayed the need for more costly home and community-based services. Another lesson was the importance of care coordination at the individual beneficiary level and the importance of fully assessing beneficiary needs."
On the need for funding to help states address their unique challenges … "I truly believe each state faces its own challenges. For our state, we'll be looking for solutions that continue to allow flexibility in how to design our programs, access to Medicare data, opportunities to align processes across all Medicare and Medicaid products, and time to responsibly shift to a model that embraces these flexibilities. Furthermore, resources that would allow states to strengthen their agency to support these massive internal and external changes would be most welcome."
###