WASHINGTON – Today, U.S. Senate Special Committee on Aging Ranking Member Tim Scott (R-S.C.), along with Chairman Bob Casey (D-Pa.), held a hearing titled "Unbanked and Credit Invisible: Building Financial Inclusion for America's Underserved Populations." Throughout the hearing, Aging Committee members and witnesses examined barriers that thousands of Americans, especially seniors, face in opening bank accounts and maintaining good credit.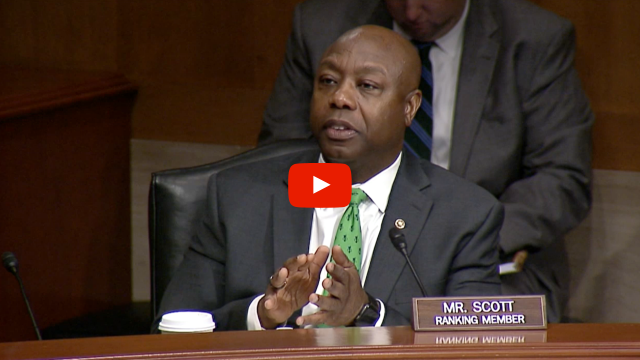 Click to watch Sen. Scott's opening remarks
On the need to increase financial access … "Nearly 40 million Americans — 40 million Americans — are 'credit invisible,' meaning they have no or little credit history. Credit invisible Americans have a hard time getting approved for loans or finding a place to stay. A lack of credit can even impact your ability to get a job. … Unfortunately, it is truly expensive to live in poverty or to be poor in America."
On his work to help credit invisible individuals … "Another way that we have to continue to work toward making sure that the credit invisible [become] visible is by introducing legislation that I have with Joe Manchin, the bipartisan Credit Access and Inclusion Act, in order to help more Americans obtain and keep credit history. It allows landlords, telecom companies, and utility providers to report on-time payments to the three major credit bureaus. This commonsense piece of legislation will help millions of Americans who do not have traditional credit histories, but have demonstrated they have credit-worthy behavior, which will help them lower their interest rates while keeping more of their hard-earned dollars."
Speaking on the witness panel was Stephen Gilchrist, chairman and CEO of the South Carolina African American Chamber of Commerce.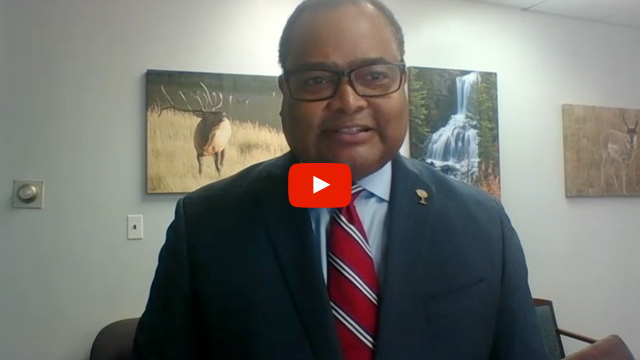 Click to watch Stephen Gilchrist's testimony
On steps we should take to bring people into the financial system … "While we need to expand the concept of 'credit worthiness' we also need to continue to bring those outside the mainstream banking system into the financial mainstream. So there are two key tactics, Mr. Chairman, that will be critical to this work, we believe. First, we believe that it's important to work with FinTech Companies to connect unbanked and underbanked individuals with emerging technologies that can supply low-cost financial services for working people. Secondly, we believe that developing tailored financial products and services for individuals on the economic margins to include seniors, people with disabilities and other vulnerable adults is critically important. …
"The Chamber's goal is simple. It's to develop strategies to help ensure that not only business owners, but low- to moderate-income residents can keep more of their hard-earned money."
###